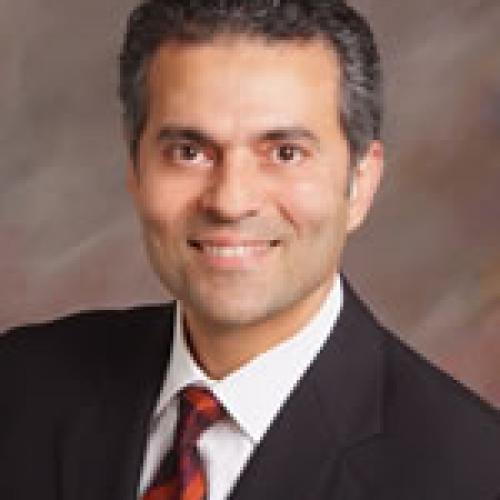 Specialty

Pain Management

Certification(s)

Pain Management Subspecialty Board Certification (ABA), Anesthesiology: American Board of Anesthesiology

Medical School

University of California, San Diego

Office Location

25982 Pala

|

Mission Viejo

,

CA

|

92691

Phone

Fax

Practice
Dr. Gerayli grew up in Redondo Beach, California and attended Redondo Union High School. After completing his undergraduate studies through a UC Regents Scholarship at UCLA in the field of biochemistry, he attended UC San Diego School of Medicine where he earned his M.D. degree, receiving honors in several areas including Anatomy, Physiology and Pharmacology. After an internship in Internal Medicine, he completed his residency in Anesthesiology at UC San Diego Medical Center. Thereafter, he continued his training in the field of Pain Management through a fellowship at the prestigious UC San Francisco Medical Center, where he was trained by the top experts in the field of pain medicine. He then moved to Orange County where he currently resides with his wife and children.
Dr. Gerayli is double board certified in Anesthesiology and Pain Management and began his private practice in South Orange County in 1999. His training in internal medicine, anesthesiology, and pain management has positioned him to provide the highest quality pain management to his patients. He specializes in difficult cases where other pain doctors have given up. He is resolute in his pursuit of the most advanced, cutting edge techniques for pain treatments and utilizes state of the art equipment in providing specialized services for treatment of various pain syndromes. With his knowledge and the use of advanced medicine, he has been able to help many patients who had little hope of a functional life.
In addition to patient care, Dr. Gerayli also serves on the Physician Advisory Committee and is the Associate Medical Director for Pain Management at Monarch Healthcare. He also serves as the Chairman of the Pain Management Committee at Mission Hospital Regional Medical Center. 
He is an avid soccer player and continues to play regularly in the local leagues and tournaments. He is also a member of the United States Medical Soccer Team (USMST), and has played in the last 5 World Medical Football (Soccer) Championships competing against doctors from other countries. He played with the USMST in Manchester, England in 2011, Malmo, Sweden in 2012, Budapest, Hungary in 2013, Long Beach, CA in 2015 and in Barcelona, Spain in 2016.